Formalwear is one type of dress that so many of us struggle with. You want to look classy and put-together but sometimes those outfits can be a bit restrictive and uncomfortable. For the case of this article, we're not talking about black tie formal events. However, our kind of formalwear is perfect for the office, weddings, christenings and race days, unless there is a very specific dress code in place.
Whilst you might think formalwear is tricky to get ready as a lady, it can be simple. As a country lady, you're already used to dressing chic on a daily basis, with fitted, quality pieces. Formal outfits are just taken up an extra notch.
In this blog post, we'll be picking our favourite pieces of formalwear so you can decide which ensembles would be best for the event you'll be attending. Setting up a capsule wardrobe for formalwear is the perfect option if you have a few functions to attend this year. Picking mix and match pieces will see you through multiple events and honestly, you'll be the only person who remembers you wore those pieces to a previous event!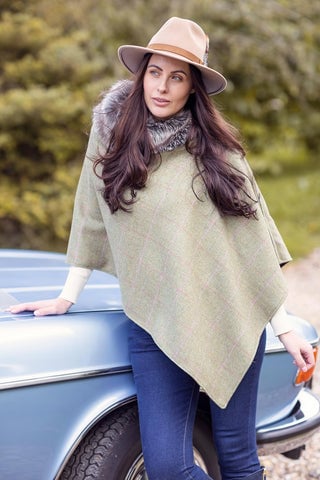 A tweed blazer
The perfect starting point is with a staple piece of countryside fashion: the tweed blazer. Whilst you can pair it with other tweed pieces (more to come on that), it's the perfect addition to most outfits to make them smart. Wear over dresses, shirts, blouses, vests and even knitwear if it's chilly. For formalwear though, wearing over fitted dresses or collared shirts is your best option.
The main decision to make with a tweed blazer is if you want it to be the focal point of your outfit or not. If you choose a colourful blazer, the rest of your outfit should take a back seat, with neutral or dark colours featuring to make the blazer stand out. On the other hand, a neutral, plain coloured blazer will tone down a colourful or patterned outfit underneath and give it more of an understated look.
If you're purchasing a tweed blazer as an investment piece and plan to wear it for lots of events, choosing a neutral blazer might be preferred. A charcoal colour is perfect for autumn and winter occasions and a lighter grey is more suited to spring and summer events. If you still want a splash of colour, how about trying a longer grey blazer with a splash of pink thread? This colour scheme and style of blazer is the ultimate pairing of countryside lady and cool city chic. We've worn ours with everything from fitted dresses for work meetings to skinny jeans and a loose blouse for meals out with friends!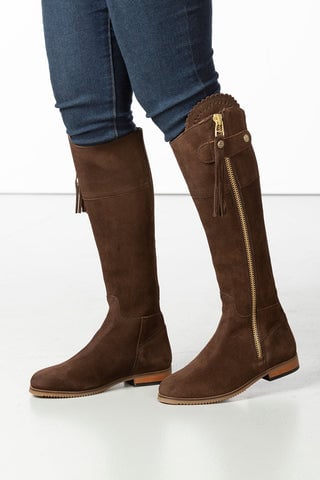 For those of you who want the blazer to be the feature of any outfit, you can either look at the blazer's colour itself or look for colourful threads running throughout. A favourite here is the light green/teal Ella blazer, with deep green and pink threads. You might not think a light green blazer would work but when paired on top of neutrals, it adds such an interesting element to the outfit. You can always match your outfit to the deep green or pink threads or even tie in your accessories to match. The longer style is flattering on every figure too. If you prefer a darker jacket, how about our Megan blazer in navy, with berry coloured thread? Again, this goes beautifully with neutral outfits but looks even more gorgeous over a burgundy dress to tie in that colourful thread? The hot pink lining gives it an extra touch too.
A tweed skirt
Your next tweed item is the skirt. Wear on its own or with a tweed blazer, the choice is up to you. When wearing with a tweed blazer, you must ensure that the tweed matches or it just won't look right. The beauty is that these skirts look stunning without the matching jacket too.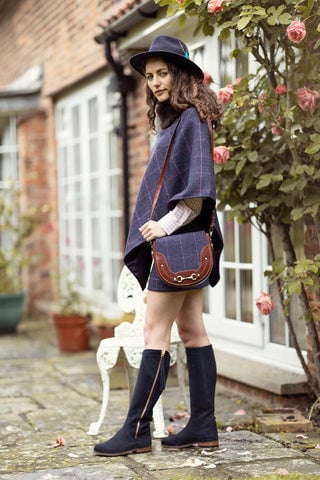 Our brand new Helmsley tweed skirt comes in five different designs: navy, olive, light green, light pink and denim blue. The lighter colours are perfect for any spring or summer weddings and events you have coming up. A light pink tweed skirt looks like the epitome of spring when paired with a white shirt or blouse and tan accessories. The denim blue tweed looks equally as beautiful paired with white or choose a colour from the thread, such as navy or light pink, and choose a shirt or blouse in that colour instead. Whichever colourway you go for, we like to let the skirt do the talking, swo to speak. Wearing with small print checked shirts and 'quieter' patterns is the countryside way but be careful not to overpower the skirt.
For something less vibrant and perhaps more versatile, our Kate tweed skirts come in darker hues with less colour involved. There are some colourful threads running through them but more subtle than our Helmsley style. This means that you can add lots of colour on your top half. Our tried and trusted checked shirts come in every colour under the sun so see which shades complement the skirt best. It can be a little bit of trial and error to find the right match but once you do, it'll be an ensemble that you'll want to wear to every function!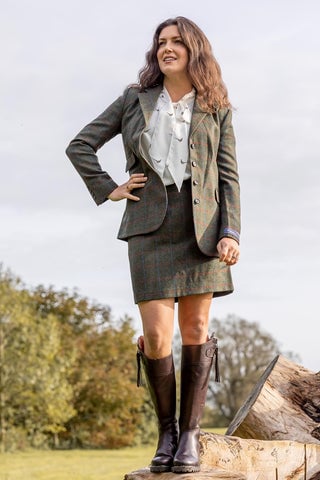 A tweed waistcoat
If it's too warm for a blazer but you still want to feel smart, a tweed waistcoat might be right up your street instead. Gone are the days when you have to wear a three piece suit (although we still like to when given the opportunity to). The waistcoat can now be the standout piece. One of our favourite ways to style a tweed waistcoat is with fitted, straight or skinny leg trousers, loafers or driving shoes and a collared shirt. It's a feminine take on a standard masculine outfit but looks effortlessly chic, perfect for office meetings and smart-casual occasions. Of course, you can increase the sex appeal byu ditching the flats for heels but we also like to feel comfortable too!
You can also pair a tweed waistcoat with the matching skirt for more formal events and still look classy without the matching blazer. We love this look again with a collared shirt because it just makes the outfit look smart and put-together. The contrasting, colourful back panel always gets people's attention too and gives your waistcoat a bit of edginess too.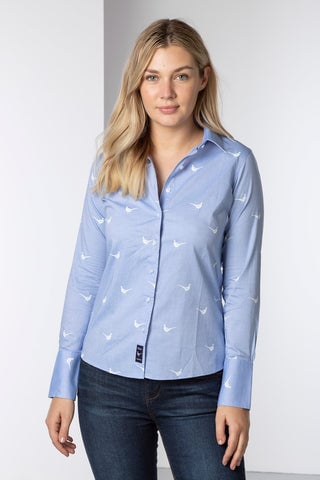 Collared shirts
We've mentioned them plenty already but it wouldn't be a formal outfit without a beautifully pressed, collared shirt. We know many of you have several hanging in your wardrobes already because once you try one, you want to start your very own collection! Whether you're a fan of checked, striped or printed patterns, there's a pattern and colour scheme for any respectable country lady. Choose colours that complement your existing outfit or go for a colour scheme that will stand out from the crowd.
If you prefer something less fitted and more flowy, our selection of blouses could be a better option for you. Our printed blouses come in multiple sleeve lengths, from sleeveless, short sleeves and long sleeves as well as collarless, button down and neck-tie styles too. The white and cream styles in particular pair well with our brighter tweed skirts in light pink and denim blue, perfect for the upcoming spring season.
As you can see, formalwear doesn't have to be as daunting as it might initially seem. By gathering a few classic items, you can mix and match them for an array of events and occasions and just switch up your accessories every time. We guarantee a tweed blazer and skirt especially will last for years to come so all you need to do to change it up is change your shirt. That's much cheaper than buying an entirely new outfit for every event you have coming up!