Summer is the perfect to time to dig out your collection of hats ready for the warmer weather. Accessories such as hats have a clever way of turning your outfit from simple to stylish in a flash. Whether you're someone who wears hats on a regular basis or not, 2021 is the year to start wearing head-turning accessories to take your style up to the next level.
For both protecting your head from the sun to simply wanting to elevate your look this season, topping off your summer outfit with a hat is a great way to transform to an instantly more sophisticated look.
We know that wearing such an eye-catching accessory can be daunting, especially if hats aren't part of your regular wardrobe, but with hot weather approaching fast, they can be a saviour for keeping you cool and looking stylish. And who doesn't love a practical accessory that can make you look great at the same time?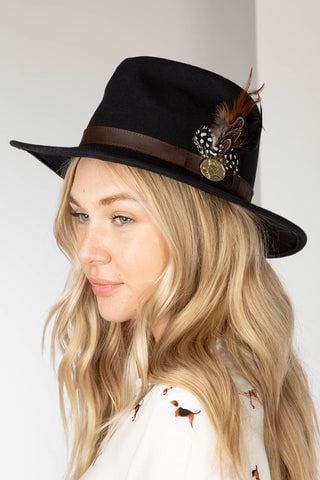 So, if you're wondering what different types of hats we have on offer, what kind of hat you should wear or help and advice on how to style your hat in a summer outfit than this simple guide has you covered.  
Our top 5 head-turning summer hats
The Panama Hat
Panama hats are a classic. They say good things come in threes… Stylish, practical, and environmentally friendly – what more could you want in a hat? Despite their name, Panama hats have never been made in Panama. They originated in Ecuador where they are made to this day. Hand-crafted from environmentally friendly materials, a Panama will become your go-to season after season. Lightweight, breathable, stylish, functional, practical, the list is endless…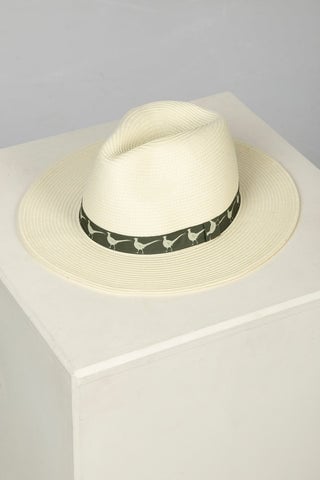 The Fedora Hat
With plenty of sun-drenched days ahead of us, outdoor events popping up here there and everywhere, a stylish Fedora Hat is perfect for the summer months. A Fedora is versatile headpiece that can easily be dressed up for smart occasions or dressed down for a more casual look. Slightly heavier than a Panama hat, a Fedora is best worn during the cooler days of spring and summer. The timelessness of this type of hat exudes sophistication and enhances any country outfit.
Back in the day, you would often see men wearing a Fedora hat all year round. In more recent times, this type of hat is worn for smart or special occasions such as weddings and the races.  
The Floppy Hat
Big brim, or often known as floppy hats are exactly what the name implies. They have become more popular and fashionable in recent times and are great for holidays, UK and abroad as well as days by the sea. Offering head protection from those UV rays and keeping the sun out of your eyes, a floppy hat is an elegant choice for any lady wanting to soak up the sun. With a brim of roughly between 4 and 6 inches, these hats provide both style and sophistication, as well as function and practicality. They're made from environmentally friendly materials such as paper, which is great for keeping your head cool whilst out in the sun.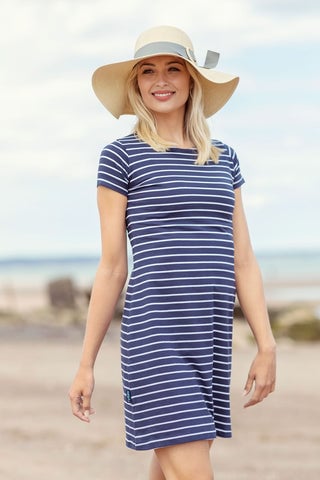 The Aussie Style Hat
A country gents' favourite, the Australian style leather hat is a go-to for warmer weather. Sometimes called cowboy or bush hats, these hats have that trademark wide brim and eye-catching features. From added eyelets in the crown for extra ventilation, a soft and luxurious material, and stylish trims to finish. Whether you want the classic outback, all leather waterproof look for those summer showers, an Aussie hat is the one for you.
The Straw Sun Hat
Straw Hats are the perfect summer accessory. Incredibly lightweight with UPF 50+ for guaranteed sun protection, a straw hat is sure to add the most elegant touch your outfit. Whether it's dressed up or down depending on the occasion, if you're a hat person then this is the perfect addition to your headwear collection. If you are seeking some shade, our Rydale straw hats for women will protect you from the sun and keep you looking country-chic at the pool or beach this summer.
Of course you can wear any colour you like, but try to match your hat with your skin tone. Pale and light skin tones match well with darker colours (Greys, Brown, Navy, Greens). Olive skin tones will suit much more colours but try to opt lighter and brighter shades. Darker skin tones match well with lots of different colours. If you struggle to match something to your skin tone, try to keep some contrast between your skin colour and the hat colour.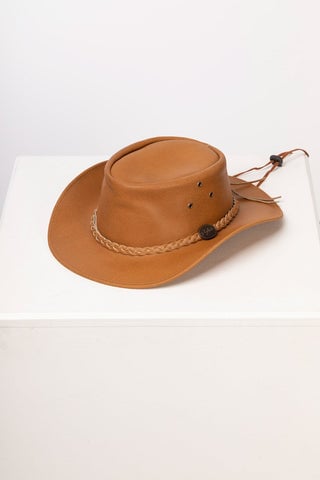 How to style your summer hats
For both men and women, choosing the perfect outfit that will compliment your new summer hat has never been easier. Hats, in all colours work with just about any attire you choose to wear. 
For the ladies, simple cotton dresses will compliment any summer hat, giving a very casual day dress some added flair. Jeans or crops work well for days out with family and friends but if you want to make a statement that is super smart and sophisticated, pairing a classic Fedora hat with a tweed outfit will give you that ultimate country look. 
Its much easier for the gents. When we says that hats go with just about anything, we really mean it. From check shirts, tweed jackets and gilets, fleeces, chinos and shorts - any type of hat will complete your look. Try adding a classic Panama hat with a short sleeve checked shirt for days by the beach or down at your local pub. For something a little smarter, a wax or tweed hat will look great teamed up with a plain oxford cotton shirt. If you are heading to a smart event, such as a wedding or the races, a Fedora hat will add some added county style to your overall look. 
Of course, if you do have any questions with regards to how to wear a summer hat then please get in contact with one of our customer care team who are always on hand to help. Be sure to explore the full collections of ladies and men's hats, including our famous collection of Panama hats and Fedora Hats.