Other than the Lake District, the North West never seems to top any walking lists. However, there are plenty of outdoor gems in the area, with many being easy to get to with just a short drive.
Most think of the North West as just being a collection of larger cities and towns but there is a lot of open, green space to discover. Even the parks in this area are often vast, ideal for dog walkers. However, there are lots of scenic routes to take through woodland, open countryside, and villages.
We've rounded up the best dog walks in the North West, covering Cheshire, Merseyside, Lancashire, and Greater Manchester. Whilst the Lake District is very popular with walkers, you can find our recommendations for the area in this blog post instead.
Alderley Edge Circular Walk, Cheshire
Popular with walkers, hikers and runners, the Alderley Edge Circular Walk in Cheshire takes you along a varied route of fields, country lanes, woodlands, and even waterfalls. It's ideal for walkers who want to try a longer route that's not too strenuous. With this variety of scenery, it's popular with families and people of all ages!
This 5 mile stretch will take around four hours to complete, treat yourself to fish and chips once finished in the village! Make sure to wear proper walking shoes on this route though. It tends to get muddy quickly, especially across the fields and country lanes. It is popular with dog walkers too so expect to say hello to a few others on the way!
There is a shorter route, Wizard's Wander, that takes around an hour, if you want something easier. This can get busy quickly so the earlier you can get there, the better. This route has paths throughout and is pushchair friendly.
Old Pale Trail, Delamere Forest, Cheshire
Delamere Forest is somewhere to be explored at any time of the year, but with summer on the horizon, you can escape city life for the countryside. If you're looking for a dog walk with plenty of scenery, the Old Pale Trail is the one you'll want to try. This walk is 1.9 miles long, which should take you just over two hours to complete.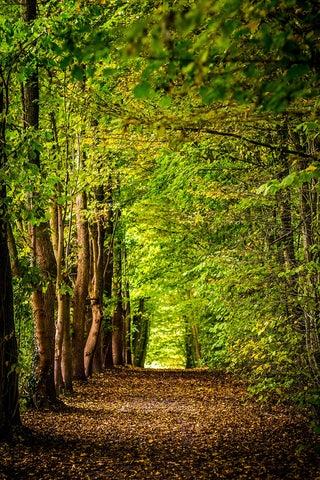 Along this route, you'll find a mixture of locals and tourists because it's popular with everyone, especially dog walkers. This walk does begin with a short climb to the top of Old Pale Hill so it's important to consider this if you or one of your fellow walkers have mobility issues. However, there are lots of wide paths throughout, making it ideal for families and pets. The rest of the walk is pretty flat too.
Alternatively, you can take one of the other two routes, Blakemere or Linmere. These are considered easy routes and feature opportunities to see more wildlife and sit down for a rest stop.
As well as the scenic views at the top of the hill, you'll mostly go through woodland. With that in mind, some sections of the walk can get muddy during and after rainfall. Again, for those a little unsteady on their feet, such as the elderly and young children, check the weather beforehand and try to visit on a drier day!
Otterspool Promenade Walk, Merseyside
A 4.9 mile stroll is not for the faint-hearted but for those who walk regularly, it can be the perfect next step up towards hiking. This riverside walk joins Cressington Park, Fulwood Park, and Grassendale Park.
You'll see all walks of life on this walk because it's popular with walkers, cyclists, dog walkers, families, and adults of all ages. With views across the River Mersey, it's no surprise that it's a popular walk with such a variety of people (and animals).
If the little ones get bored, there's a playground and an adventure centre, with mini golf, a petting farm, and a mini quad bike race course. You could spend all day there, with a cafe on site as well as plenty of picnic benches and areas. There's also a skate park if you have unwilling teenagers accompanying you on a family walk.
Pendle Canal Circular, Lancashire
These four walks are some of the best in the region, ranging from 2.5 to five miles. For the longest walk, start off at Colne Rugby Club, going through Foulridge Wharf and Country Brook.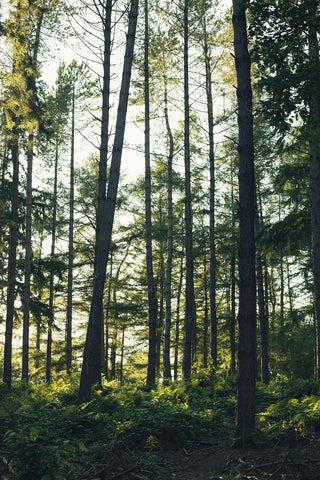 For this route, it's considered moderately difficult as you go along the Leeds and Liverpool Canal towpath as well as across Alkincoates Park Nature Reserve. With views across the Yorkshire Dales, it's a peaceful haven for so many walkers. Make sure you're prepared for a longer walk by taking plenty of food and water with you. In need of a new water bottle? Our reusable stainless steel water bottle will keep your water cool for longer and fits in the side pocket of most rucksacks.
On this route, there are lots of wildlife to spot, from birds to the occasional deer, perfect for children. You could even make it into a game of who can spot the most animals!
Daisy Nook Park, Greater Manchester
Bordering Oldham and Tameside, Daisy Nook is a great walk for those in the Manchester area, who don't want to travel too far for some countryside air. This 1.6 mile stretch takes you around the outside of the area, following the route of the old canal.
There is a small area of hill climbing on this longer route so for those with mobility issues, take the alternative, shorter route around the fishing pond to the left-hand side of the main path. An ideal spot for bird-watchers, you might come across herons on this walk.
You'll find the Daisy Nook Countryside Centre at the start/end of your walk, where they can help you choose the best route for you. There's even an Italian restaurant on site if you're feeling particularly peckish after your walk!
The North West isn't traditionally thought-of as a walker's paradise, apart from the Lake District. With a bit of research, you can see that there are plenty of open, green spaces to explore the countryside and to take your dog on a new adventure. They'll love the woodland walks and to be let off their lead. Just be sure to double-check any park rules before doing so. Pop on your walking boots, grab the dog's lead and head out to find out about your local countryside hotspots.