A firm favourite with dog owners, the Lake District is probably the most dog-friendly place in the UK. With its vast open spaces and quaint towns to explore, one thing's for sure in the Lake District: you're guaranteed to have beautiful views whichever walk you choose!
For those not living in the area, it's very common to take your dog here on holiday with you, with plenty of dog-friendly cottages, apartments and hotels that allow pets. Provided your dog is on a lead, they'll be welcome in lots of shops, eateries, and leisure spots. Of course, always double-check beforehand though.
No matter which town or village you choose to centre yourself in, you'll find a decent walk nearby. We've rounded up five of the best Lake District dog walks for you to consider on your next visit to the area.
Derwentwater Circuit - 10 miles
This 10 mile walk is one of the most popular in the area. Starting in Keswick (meaning there's plenty of car parking spaces), you'll go past the shoreline and through ancient woodlands on this walk. Despite the longer distance, this walk has mostly flat terrain, making it ideal for irregular walkers and families.
There are tons of stop-off points too, with lots of cafes on this route. Alternatively, pack up your own food as there are plenty of picnic hotspots too. Sitting down to admire the scenic views over the lake is simply bliss. That view never gets old, that's why you'll come across both locals and tourists during your walk.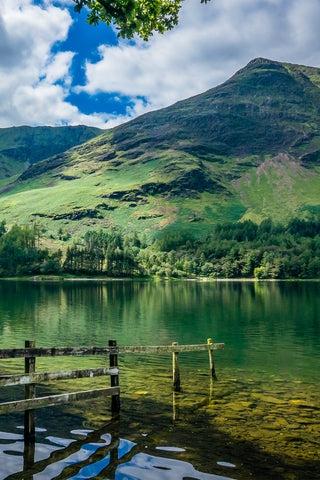 On this walk, there are plenty of alternative places along the route to start or finish from. Walk from Keswick to the Chinese Bridge for around half-distance or tag on a short stretch to a day trip to Keswick. You can also catch a bus service to one of the starting points on either side of the lake.
Dodd Wood and Dodd Fell - 5 miles
If you're looking for more of a challenge with a bit of a climb, Dodd Wood and Dodd Fell is perfect for you. This 5 mile stretch starts and finishes at the car park and takes you to one of the highest fells in the Lake District.
This walk can be accessed with a pushchair too so you'll find lots of families exploring the great outdoors here. This walk has a designated path; however, there is a steep incline towards the summit for experienced walkers. Even if you decide against it, there are still beautiful views all around!
There are a couple of picnic areas as well as a cafe in the car park but it's probably best to eat before or after your walk. Even the longest trail here takes just three hours so treat yourself to coffee and cake or tea and a scone afterwards in the tearoom!
This is a great spot for wildlife too as it's home to red squirrels and popular with birdwatchers trying to catch a glimpse of Brassenthwaite ospreys.
Ennerdale Water - 7.5 miles
The 7.5 mile stretch of Ennerdale Water has some of the most stunning views in the whole of the Lake District. This walk offers some much-needed tranquillity, especially during peak seasons.
It's not the most popular walk due to the fact that there is no road along the shore. However, there are still non-eroded paths to keep you on track. This walk talks you around the entire lake but as always, you can always just do part of the walk if you prefer.
Because it's not used as much as some of the others, you will need sturdy footwear for any uneven terrain. It's also best for experienced walkers and hikers because there is some scrambling needed on the south shore. For novice walkers, take your time on uneven ground and start off slowly. You don't have to complete the entire circuit!
When walking your dog, keep it on a lead in this area. There are often cattle along some sections of this walk so beware of this beforehand.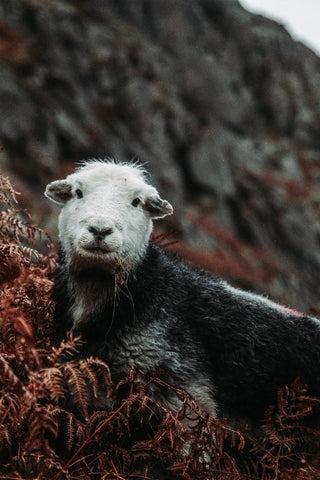 Rydal Water - 2.5 miles
If you're looking for a beginner's walk or something for the family, Rydal Water is one of your best options. This 2.5 mile walk lies between Grasmere and Ambleside, ideal for spending a couple of hours after your walk in either spot (with lots of eateries to choose from too).
If this spot is good enough for William Wordsworth, it's good enough for us! Some of the most beautiful scenery in the whole of the Lake District is here, overlooking the surrounding fells.
This circular route is fairly easy so it's perfect for those going for a leisurely stroll. It's also very popular with dog walkers so you and your dog will be sure to make plenty of friends along this route.
Even though it is an easier walk, certain parts of the trail can get muddy so don't wear white trainers or brand new boots! Waterproof walking shoes or boots are your safe bet here.
If you're feeling adventurous, you can even go further and walk to Rydal Cave, just a stretch from Grasmere. You can go in as far as you like so it depends on how brave you are! Make sure to pack a torch if you plan on visiting though!
Grizedale Forest - various routes
This vast space comprises of 10 different walking trails, varying between one and ten miles distance. You can start your walk from the visitor centre or the various car parks on the outskirts of the forest.
These routes are mostly flat but there can be some hill and mountain climbing depending on the route you take. Here, you'll get the best of everything, with woodland trails, lakes and mountains all to explore.
There are a lot of shady forest areas on every trail here so it's perfect for confident dogs. Dogs are preferred on a lead here, just because of the amount of visitors they get.
You can stop off here all day and explore multiple trails in one day. There are plenty of picnic stop-off points so it's perfect for families of all ages and sizes.
The Lake District is a favourite for all walkers, whether they have a dog or not. You're bound to bump into fellow walkers on any trip to any of these destinations. With any of these routes, you can always just walk a shorter distance, instead of the full route, whether you're short on time or not as comfortable on your feet. Each has plenty of facilities along their routes too so don't forget snacks to have a rest.